Aureus Announces Base Opening in Midland, Texas
Published on July 9, 2019 by Fabby Gomez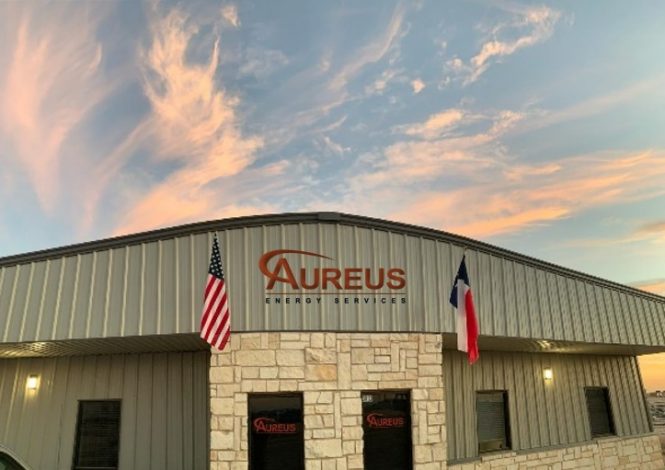 Aureus is excited to announce the opening of our Midland (Texas) base on July 9th, 2019.   Located in Southeast Midland, the facility includes a 10,000 square foot shop and over 5 acres of yard space.  The Base will oversee Aureus' water treatment and water transfer operations for the Permian and surrounding areas, and will work hand in hand with Aureus's established Rockies base in Nunn, Colorado.  This strategic position will allow Aureus to service West Texas, New Mexico and Oklahoma.
As water treatment and reuse continues to grow in the Permian Basin, Aureus is committed to providing 'game changing' onsite water treatment for frac reuse, saving millions of gallons of water from being disposed.  The Zero Atmosphere system utilizes enclosed pressure vessels to rapidly treat water to minimize reservoir damage and frac chemical consumption.
Aureus continues to offer advanced water transfer services, utilizing a SCADA platform for real time monitoring and remotely controlled pumping equipment.  This provides multiple benefits to the operator, including less manpower, less vehicle travel and ultimately safer water transfer operations.