Creating Environmentally Friendly Solutions
Aureus Energy has significantly reduced emissions by burning clean natural gas
Carbon monoxide emissions
Particle matter emissions
We can help you reach your ESG goals
Remote SCADA Monitoring
As mentioned above Aureus incorporated our SCADA platform into our new and old generation of heaters since 2018. This feature allows for integrated services and clients monitor run time, fuel management and temperature performance in and out of the heater. Although NG and NGLs have a much lower carbon footprint remote monitoring allows for continued fuel management decreasing emission further.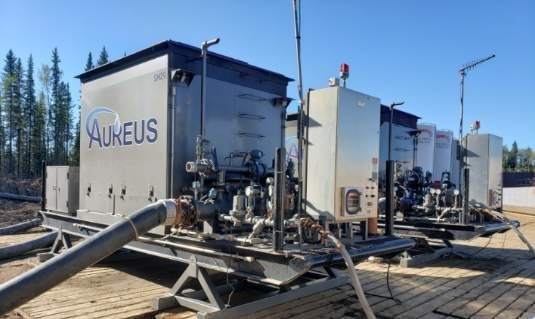 Compliance with our Fuel Sources
Aureus has ensured our design is compliant with CSA standards for Bi-fuel use. We are one of the largest heating suppliers in North America, we have the most qualified and talented professionals with extensive experience in using CNG, LNG, LPG, or direct off the pipeline fuels.