We can help you reach your ESG goals
Recycling
Our Zero Atmosphere™ system chemically treats produced water through a proprietary clarification process that enables recycling of up to 20,000 bbl/day of produced water per vessel. We cascade vessels to design custom systems to handle larger volumes. Through our web-based VTScada system, real-time monitoring and trending provides you with 24/7 access to treatment and recycling data.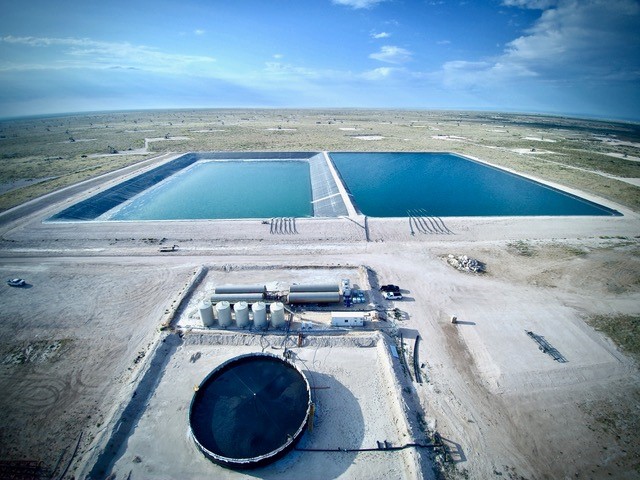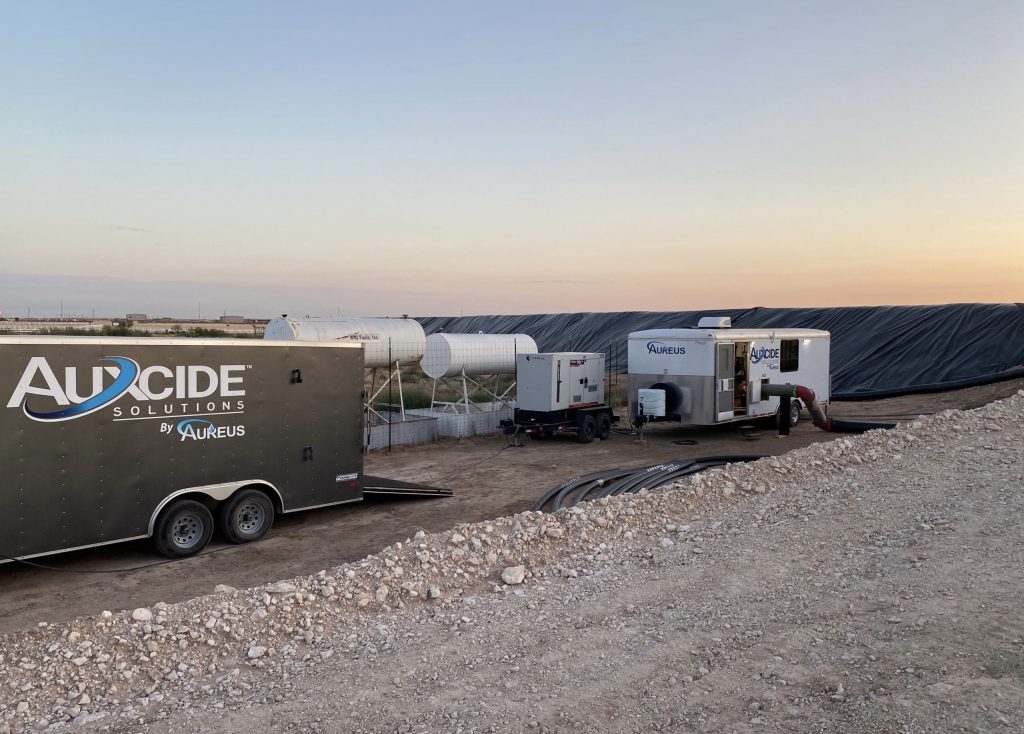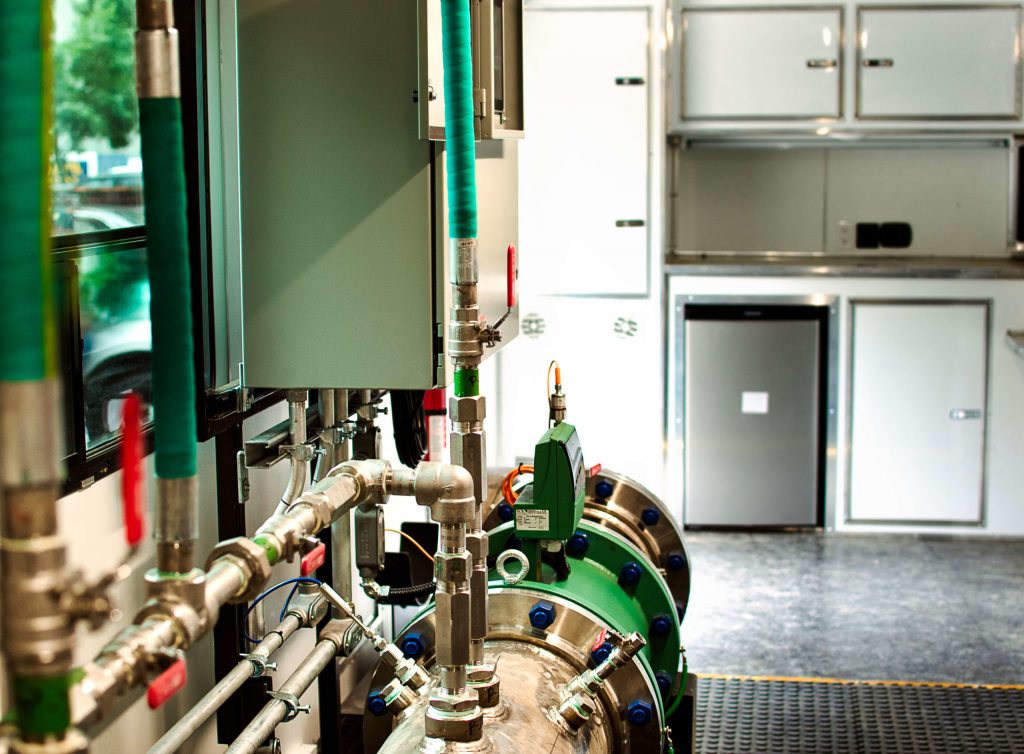 On-The-Fly Disinfection
Our DI-AUXCIDE™ unit incorporates three-precursor, on-site generation of high quality chlorine dioxide (ClO2) to effectively treat and disinfect fracturing water on the fly. Fresh water and up to 100% produced water are treated at rates up to, and exceeding, 130 barrels per minute. Redundancy in our units guarantee uptime to nearly 100%. Oxidation of H2S, FeS (and other sulfides), SRB (sulfate reducing bacteria), APB (acid producing bacteria) coupled with low residual levels of chlorine dioxide offers treated frac water that does not adversely affect slick water frac fluid systems. Our mobile units are staffed 24 hours per day and are capable of generating up to 2,000 lbs per day of ClO2.
Our AUXCIDE™ blending/ treating trailer unit is designed to provide a consistent water blend while providing disinfection. Our AUXIDE™ system is fully automated to operate at a set ppm or set ORP with minimal onsite labor. This prevents over treatment with oxidizers which can potentially affect frac polymer chemistry. To guarantee adequate mixtures prior to leaving our blend unit we use an inline static mixer. The AUXIDE™ system is capable of pumping different types of oxidizers to meet the needs of our clients. These include Sodium Hypochlorite (Bleach), Hydrogen Peroxide and Peracetic Acid.
All of our automated treatment systems provide a 24/7 view of fluid flow volume, treatment dosage, pH and ORP levels to ensure total treatment via our VTScadaTM system. To further ensure adequate kill and sensor accuracy, pH, ORP, chlorides and chlorine dioxide/ free chlorine residual will be tested once per stage as well. Additionally, bacteria levels will be tested via ATP meter depending on the water blend. All data will be accessible to the customer real time and daily reports will be distributed via email.